Focus on plant-based, the new veggie
The future is for flexitarians
2021 will go down in history books as the year in which plant-based food was finally introduced to the general public. Plant-based products are no longer only bought by vegetarians, but also by consumers who profile themselves as flexitarians.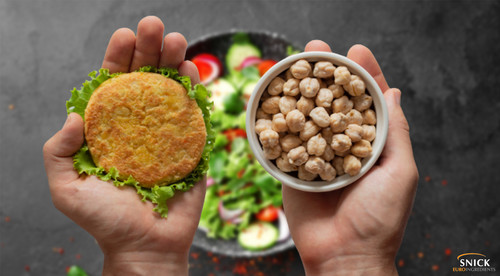 You can also describe it as the protein transition: Consumers are increasingly depriving their proteins of animal products and more often from plant products. It is therefore high time to respond to the exponentially growing consumer demand for protein substitutes and other plant-based products.
Vegetarians and vegans are mainly guided by moral motives, flexitarians more by health motives."
Why do consumers eat plant-based foods?
Vegetarians and vegans consciously eat less (or no) meat for moral motives. Flexitarians are mainly guided by health motives. The documentary The Game Changers, in which famous athletes such as Lewis Hamilton and Novak Djokovic highlight the benefits of plant-based food, has only amplified the rise of plant-based products.
Research shows that variety and concern for the planet are also important motivations for plant-based food enthusiasts.

3 tips to follow about this trend
Do not necessarily consider vegetable products as a substitute for meat and propose them as complete products with their own qualities.
Focus on the two main drivers of the consumer: health and a varied diet. Bring a positive story.
Research on alternative sources of protein such as peas, wheat and rice to deliver quality, reliable products.