Tailored to fit : personalized nutrition that fit the consumers unique lifestyle.
In Consumer Watch, we take a look at the most important consumer trends in the food sector. This episode is all about personalization. How do you customize your products to the needs of individual consumers and specific target groups?
Consumer wants à la carte
Consumers want to choose à la carte what will be on their plates, in line with their lifestyle or ethical beliefs. Their personal needs vary enormously: plant-based, high-protein, low-sugar or -free ... Tailored to fit is therefore an evolution that includes several other trends.
"Consumers want to be able to choose à la carte what goes on their plates, in line with their unique lifestyle."
Adjusted to specific target group
Hyperpersonalization can be done on an individual level, but also tailored to a broader target group. One example is oncobread, a product that meets the needs of cancer patients who often suffer from malnutrition due to loss of taste.

The food industry is also looking for specific solutions for the ever-growing number of senior citizens. Between 13.5% and 29.7% of older adults living at home are malnourished in terms of protein-rich foods. This risk only increases if they live alone or receive home care. Europe is therefore researching specific solutions in their PROMISS program. Adding extra spices is another way to keep seniors eating.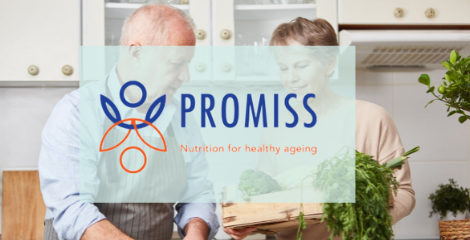 Nutrition tailored to DNA or taste
Companies are therefore moving the goalposts to serve their consumers with customized nutrition. Some are even using DNA or data to offer a hyper-personalized diet. Rootine is a good example. Based on health data, the company provides its users with customized nutrition.

Nestlé launched its personalizable superfood drink nesQino. Consumers can choose from 21 different recipes, all based on 100% natural and healthy ingredients.
"Hyperpersonalization can be done on an individual level, but also tailored to a broader audience such as cancer patients and seniors."
3 tips for keeping up with this trend:
So how can you get started with these insights about hyper-personalization? Here are 3 tips:


Keep your finger on the pulse and be attentive to the rapidly changing wants and needs of consumers.
Map out the challenges of an innovation and look at the long-term impact.


Also tailor your food to the needs (read: taste) of specific target groups such as seniors and cancer patients.