Qulinofresh: top-quality natural herb blends for the discerning consumer
Traditionally, Snick EuroIngredients has focused on dry ingredients and sterilized or pasteurized food ingredient pastes. With the Qulinofresh range, the company is now also meeting the growing industry and consumer demand for fresh products. Through an innovative technological treatment, the shelf life of the products is increased while the characteristic colours, aromas, and flavours of fresh ingredients are left fully intact. These qualities, as well as the absence of preservatives, make the Qulinofresh range an appealing option for highly discerning food producers and consumers.
"An innovative treatment increases shelf life while leaving colours, aromas, and flavours fully intact"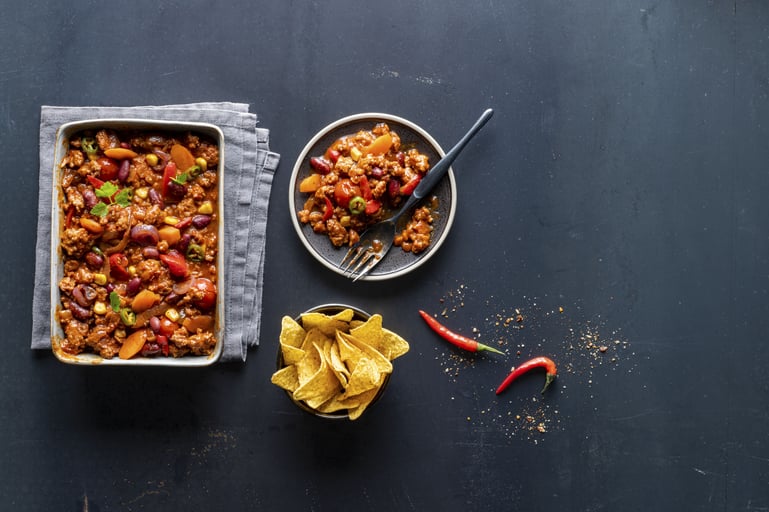 The Qulinofresh fresh herb blends are targeted at two groups of customers. On the one hand, the herb blends are sold in bulk to food industry parties producing highquality ready meals. On the other, the herb blends are delivered in small sachets to individual consumers, for example as a part of food delivery and meal kit services. The Qulinofresh blends include popular herb and spice mixes from a range of global cuisines, including pesto, tapenade, ras al hanout, tikka masala, and paprika dip.

The Qulinofresh range was launched in 2022 at the Food Ingredients Europe international trade fair in Paris, where the natural herb blends – fresh from the field, free from additives, and full of taste – attracted the attention of several major food producers.