Yeast and yeast extracts, natural and versatile ingredients
SNICK EuroIngredients is the exclusive distributor of Biorigin yeast extracts in the Benelux. Yeast has been an essential ingredient in bread, beer, wine and other foods for many years. Our yeast extracts are derived from baker's yeast (Saccharomyces Cerevisiae) and by adding a small amount, you create a savoury, full and natural Umami taste in soups, sauces, meats and so on. Above all, our yeast extracts are clean label, natural and sustainably manufactured. View Biorigin's sustainability report.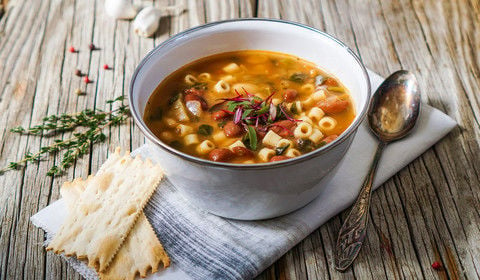 Our yeast extracts are obtained by autolysis of natural baker's yeast and are cultivated on raw cane sugar. They are rich in essential amino acids, vitamins, minerals and high-quality proteins. Our yeast extracts are perfectly suitable for vegetarian applications, Halal and Kosher meals.

Biorigin is the leading and famous producer of yeast extracts, inactive yeast, autolyzed yeast, vegetarian roasting flavours and strong natural Umami ingredients that can be used in a wide range of applications. They also offer solutions for sodium reduction, flavour masking and nutritional value of end products. Biorigin's food portfolio includes Bionis, Biotaste, Bioenhance and Goldcell.

Bionis is Biorigin's group of yeast extracts with a neutral to strong savoury taste and a diverse Umami character. Bionis yeast extracts can be used in sauces, soups or ready meals and in a wide range of savoury foods such as potato chips and meats.

Biotaste are yeast extracts with a pronounced "meat-like" taste profile from cooked to light or brown roasted. Biotaste is, besides its function in meats, the ideal roasting taste in vegetarian alternatives.

Bioenhance is Biorigin's range of natural, strong Umami extracts, derived from fermented starter cultures. These products are vegetarian.

Goldcell is a series of inactive and autolyzed yeast products, rich in natural beta-glucan, vitamins and minerals. The neutral taste and the high protein content is typical to Goldcell. Goldcell is frequently used in vegetarian patés and creams because of its creamy texture.
Trends
Product launches with yeast extracts (2008-2017)
The diagram below, in which you see the increasing trend, shows products with yeast extracts that have been released between 2008 and 2017. Approximately 15% of all new products with yeast extracts over the past 10 years were launched in 2017.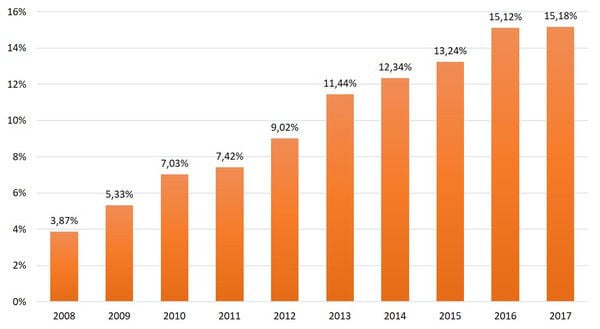 Source: Innova Market Insights (Wereldwijd)
Product groups with yeast extracts (2017)
As shown below, yeast extracts were primarily used in ready meals, savoury snacks, sauces & marinades, soups and meat last year. Approximately 24% of product groups containing yeast extracts in 2017 were ready meals.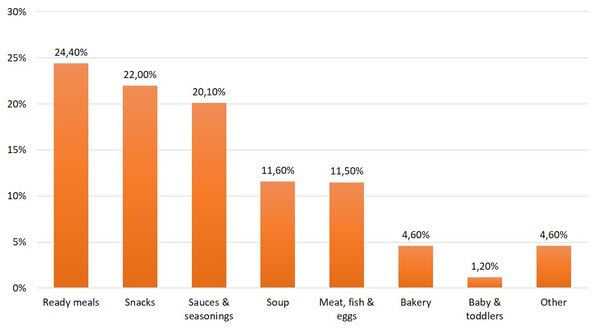 Source: Innova Market Insights (Wereldwijd 2017)
Contact us for more information: salessupport@snick.be or +32 50361685.